Draft strategic plan for 2024-2028 consultation version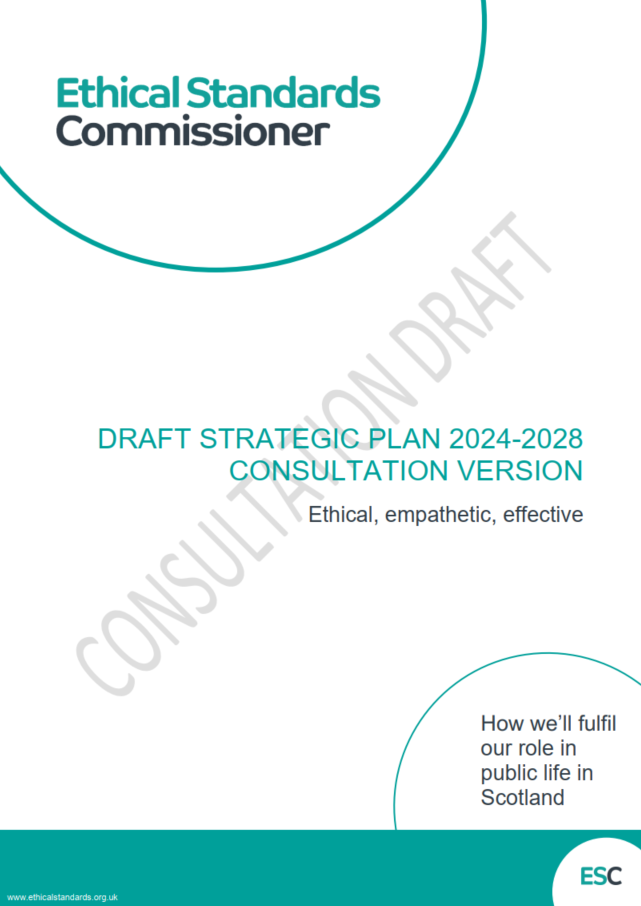 This draft strategic plan sets out the purpose, values and objectives of the office for 2024-28. The plan aims to inform MSPs, local authority councillors, public body board members and, of course, the people of Scotland, upon whose trust every elected individual and public authority relies, about what we plan to do in the coming years and, just as importantly, how we plan to do it. Views on our plans from all of these quarters are welcomed.
Please contact us, ideally by email and by 12 January 2024, with any comments that you wish to submit.