ESC Annual Report 2022-23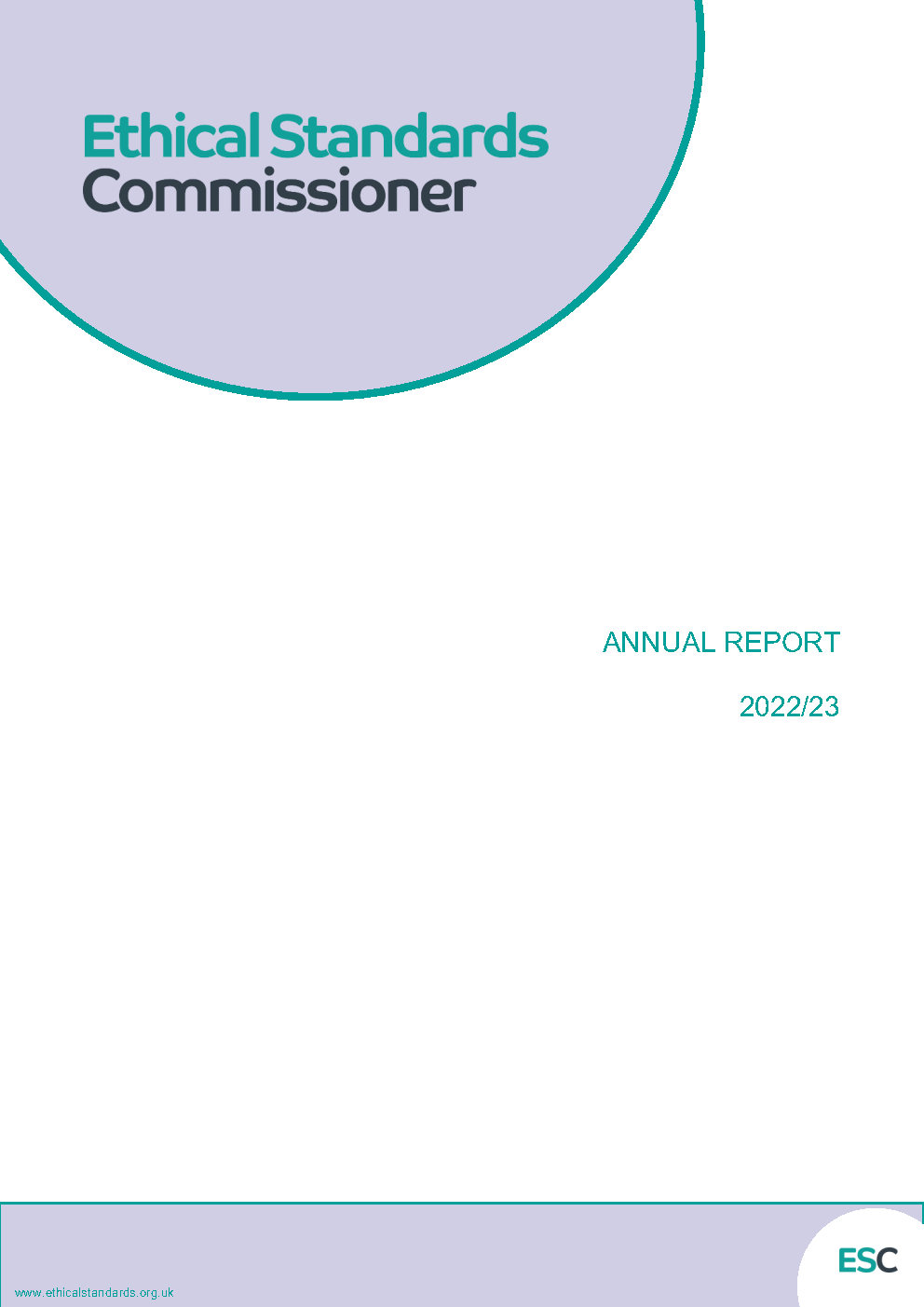 This annual report summarises the work carried out by the Ethical Standards Commissioner during 2022-23.
It was laid before the Scottish Parliament in pursuance of section 25(1) of the Scottish Parliamentary Commissions and Commissioners etc. Act 2010 as amended on 30 October 2023.
Please note that this report was amended on 07 November 2023 to correct Exhibit 11, which previously showed that 19 cases were open on 1 April 2022 at Stage 2 rather than Stage 1.
Additional information about the number of complaints received is provided in the Addendum.