Investigation Report on a complaint about the ESC - July 2021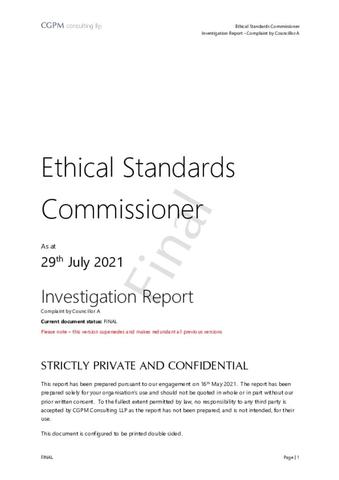 In January 2021, a number of concerns were raised about how we investigated a complaint about the conduct of a Councillor. The issues raised were significant and we commissioned an independent investigation. This report details the issues, the investigation and its findings. Our response to the recommendations made are included in the report. 
The report was prepared on a Strictly Private and Confidential basis. In the interest of openness and transparency these requirements have been waived by all parties.